5 Charities You Need to Know About for World Water Day
For as long as humans have inhabited the earth, we've gravitated towards bodies of water. Water provides a place to cool off on a hot day, a relaxing place to spend a vacation, a place to collect our thoughts, and a place to help sustain our families. The inexplicable need to be in, near, or under water is human nature, and water is required for survival.
Each year on March 22nd, we get the opportunity to turn our focus to a crucial topic: the importance of water. Most of us recognize that clean drinking water is essential to our health, but access to clean water systems is a luxury many people don't have. A staggering number of 844 million people worldwide do not have clean drinking water close to home. The good news is that change is coming, and as awareness grows, so does action.
In 2018, the theme for World Water Day is 'Nature for Water' which will focus on the nature-based solutions to help solve the challenges we face as a planet. With growing urbanization, it is important to look at how to better harmonize with nature. There are so many great charities out there, and we'd like to highlight five that you need to know about for this year's World Water Day.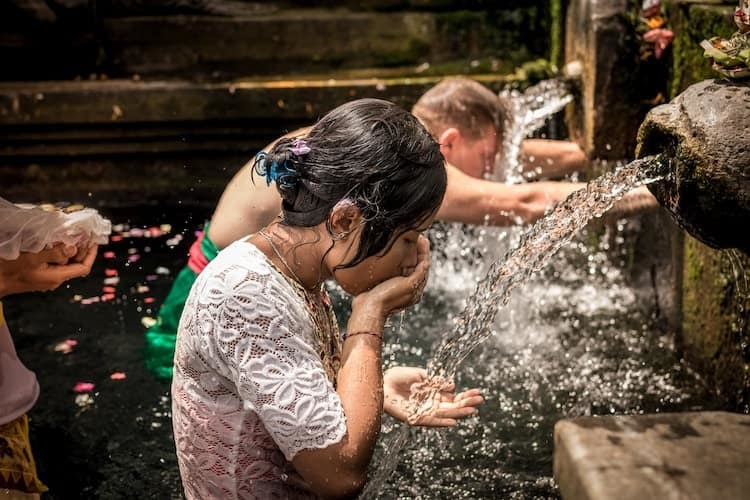 Water.org is an empowerment-focused non-profit organization co-founded by Matt Damon and Gary White. They created the "WaterCredit" program as a way to help individuals and families gain access to clean water solutions using affordable loans, or micro-financing. Water.org's programs help people in 13 countries that face varying degrees of water challenges.
Learn more about Water.org here.
Each day, Splash provides clean water to more than 400,000 children living in urban poverty. By building local businesses and working with foreign governments, they've built a model that creates safe water in cities with poor resources. Splash also created a program that teaches proper hygiene to kids by using engaging learning materials and prevent re-contamination through distinctly labeled water stations.
Splash works with children in eight countries, providing them the chance at better health and a brighter future. Learn more about Splash here.
In 2010, Three Avocados was formed to creatively combat the water crisis. They are a non-profit coffee company that aims to give coffee lovers a responsible choice when purchasing their beans. 100% of their net proceeds go towards providing clean water to the people of Uganda through various projects and anywhere from $0.50 to $3.00 per bag purchased goes straight to the cause. The coffee comes from Mt. Elgon in Uganda and then dried and roasted to absolute perfection!
Find out more about Three Avocados here.
Charity:Water is the charity for donors who want their money to go 100% to the cause. They receive funding from private donors, so all public donations go to providing clean water to those in need. Since 2006, they've funded 24,537 water projects, which provide clean water to more than 7 million people in 24 countries. Charity: Water is optimistic that they can end the water crisis in our lifetime, and we've got a feeling they just might.
Find out more about Charity: Water here.
Water Aid aims to make it possible for everyone, everywhere to have access to clean water, good hygiene, and functional toilets. They use your donations wisely and have been fighting the water crisis since 1981. They vow to continue until they are no longer needed! Water Aid is making amazing progress. Since the beginning, they've helped more than 24 million people get clean water and decent toilets, and more than 16 million with good hygiene. It's no easy feat, but they are up for the challenge. Find out more about Water Aid here.
These are a handful of the amazing organizations that are fighting to make clean water a reality for every man, woman, and child.
There are so many ways that you can help and World Water Day is a great day to start. Make sure to check the World Water Day webpage for downloadable resources to share with your friends, as well as a map of events happening near you!