How The Spring Box Gives Back
The Spring Box is empowering and impacting charities and communities all around the world, and every product in the box gives back and does good in its own way. Here are a few of the charities that the CAUSEBOX Community is supporting this season!
The A21 Campaign
Our partnership with Marina De Buchi this Spring for the Luxe Bracelet is so much bigger than a bracelet! The CAUSEBOX Community helped make our largest donation ever to a charity that has our heart: The A21 Campaign and their commitment to abolishing human trafficking. They do their work through a three tiered operational strategy known as Reach, Rescue, and Restore.
Reach — they prevent slavery from ever happening by educating people on dangerous situations that can lead to human trafficking and teaching victim identification so everyday people can be a part of the solution
Rescue — they assist in the rescue of victims and help survivors seek justice and persecution against their captors with the help of local law enforcement and government
Restore — they work face-to-face with survivors to ensure they're provided the tools they need to aid in their healing journey towards independence such as housing, medical treatment, counseling, education and employment.
Our specific donation to A21 is going towards their Child Advocacy Center in Thailand — a facility that is designed to investigate cases against child sex offenders, child traffickers, and online crimes against children. Children survivors are brought here to work with social workers so that evidence can be collected again their trafficker to be used in a court of law in Thailand or in their trafficker's country of origin.
One of the biggest misconceptions about human trafficking is that it's not happening — unfortunately it is, but A21 is on a radical mission to end it once and for all. It's not the jewelry that changes the world, it's the women who wear it — and through your membership with CAUSEBOX you helped to make a huge difference in so many lives, and the work you're helping to support will make a difference forever!
One Tree Planted
This season, the CAUSEBOX Community will be responsible for planting 8,000(!) trees in areas of California that have been recently devastated by wildfires. California has experienced its most destructive wildfires ever — and we wanted to help with the process of renewal and reforestation as the state gets back on its feet. Trees have local and global impact by creating healthy ecosystems, filtering pollution, creating clean oxygen, and so much more. In wildfire-ravaged areas of California, the loss of trees has an even more personal impact and the physical scars on the landscape are heartbreaking. Chimneys are all that remain of people's homes and neighborhoods, and forested areas are now barren. We partnered with One Tree Planted to help heal the communities — and the CAUSEBOX team celebrated the partnership by having a team event in Los Angeles and planting trees in our local communities!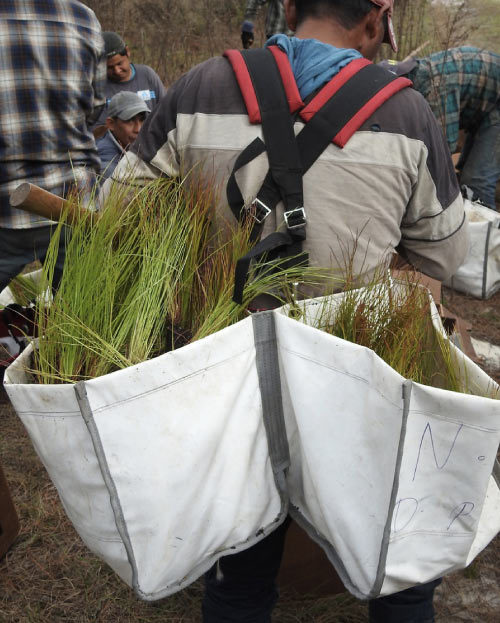 Sea Shepherd Conservation Society
Wyld Skincare, the makers of the Konjac Sponge in the Spring Box, donates a percentage of each sale to the Sea Shepherd Conservation Society — a non-profit that is on a mission to protect the world's oceans and marine wildlife. Sea Shepherd investigates, documents, and takes action against those who are abusing our ocean ecosystems, and their work is fighting to ensure the preservation of marine ecology for future generations.
One Girl
Ettitude, the makers of the gorgeous eye mask in the Spring Box, supports One Girl, a charity that believes that every girl has the right to an education, no matter where she's born, how much her parents earn what her culture says, or what religion she adheres to. 60 million girls around the world aren't in school — just because they were born a girl. One Girl is on a mission to change this!
Kálos Skin
5% of every Kálos sale go towards non-profits that are supporting girls education around the world — including charities like The Noor Project. Kálos is committed to supporting girls education because when you educate a young girl you give her a chance to secure a better job, earn higher wages, live healthier, delay marriage and childbirth, resist domestic violence, and break the cycle of poverty. Not only are all Kálos product made using organic and natural ingredients, but the company was founded to have an impact. You can learn more about their mission by watching this touching video with their founder, Nadia!