Symbology Clothing: Design and the Human Story
I reached Marissa Heyl in Jaipur, India after she had to delay our call by a few days due to feeling sick. As soon as I mention that we're chatting to get a human connection with the brand and the kimono in your CAUSEBOX, she's quick to joke, "Having projectile diahrrea for five days--that's the human story!"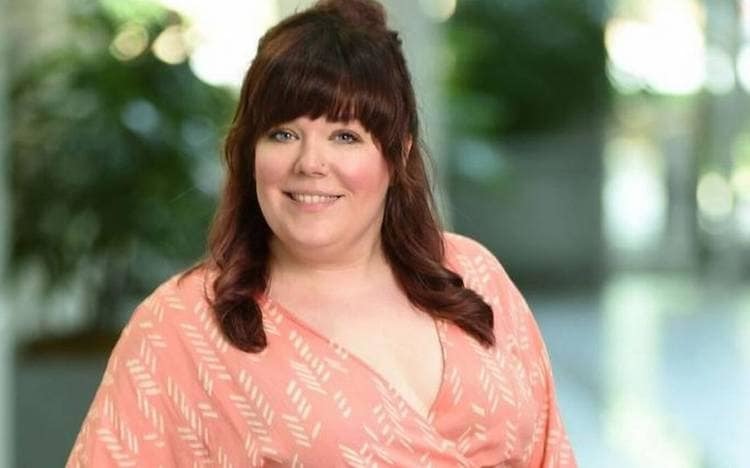 That lighthearted humor pervades Heyl's attitude. Nothing is off-limits and no challenge is insurmountable. I ask about what got her into design and how that led to Symbology. She explains, "I actually was studying journalism and anthropology--not fashion design--but I always wanted to be a fashion designer. My parents kind of encouraged me to pursue journalism, they said it was a safer career path, then I remember sitting in a newspaper class and my teachers saying it was a dying industry. Around that same time, I learned more about social entrepreneurship and the mix of human rights, women's rights and smart capitalism, that they didn't have to be mutually exclusive but could actually benefit each other."
"I have an intern from Berkley who I've never met before and she's been working with me for a year and a half! I kept pushing her to come to India, because she was involved in designing these patterns, but she had never seen the whole creative process that turned her ideas into finished products. And we met for the first time in the Delhi airport! She was here for about a week and just soaked it up. It was really fun to have someone experience that, because my journey began when I was in college 11 years ago!"
Back at college, Heyl leaned on the anthropology department to find a way to study abroad in India. She remembers the influential moment in high school that drew her to the country's rich culture and the importance of textiles within its history: "I visited Ten Thousand Villages for the first time in high school and saw pashminas, jewelry, home decor, all sorts of things from all over the world. The goods from India really enraptured me, and the whole thing about that store was that the artisans were paid ethically and my shopping experience was used for good." This planted the seed that culminated with Heyl securing funding to study in the Kutch district in Western India, where many cultures lack a written language but instead rely on embroidery to record their cultural heritage. We get excited discussing Western India and the complex human history of the border region between India and Pakistan. "I'm sorry," she says, "I can talk about this stuff all day!" I agree emphatically and remind her that this call is about the human story, so nothing is 'off-topic.'
The idea of the human story strikes a chord with her again, "I'm particularly interested in women's rights and issues, so I was there to study and document how fair trade impacts the women there and what does empowerment mean to them in their context? I just fell in love with these women and their art and got to sit in their homes and drink chai and play with their children--and truly realized that we have so much more in common with them than we don't, that we really share the human experience."
It was on that trip during college that Heyl watched a woman block print a table cloth, and she vividly remembers, "I got the vision for turning that process into a dress." There is a tone of enthusiasm and reverence in her voice that sparkles even over the phone from thousands of miles away. I mention that I love how excited she gets talking about the design and creation process, and she responds, "I would meet with these designers who were watching their samples being printed in India, and I was insanely jealous thinking how badly I wanted to do that! And I think that was a sign, sometimes when you're young you know what you want to do but it takes some perspective to get there."
Heyl almost started a business immediately after returning from India in 2006, but her potential business partner fell through. In typical fashion, she optimistically summarizes, "It turns out that was probably a good thing--because I don't think the market was ready for this back then."
Instead, she recounts her time in a fellowship with Ten Thousand Villages, then with a refugee advocacy group in Washington, D.C. Both were impactful and educational experiences, but they also culminated with a layoff during the recession. Heyl gets reflective, though the tone in her voice hardly changes, "That next year was a really rough year, I couldn't find jobs that I liked, even part time jobs, and it felt like nothing was going my way. I was very depressed, which was a humbling experience. There was a voice in my head that wanted to start that business, but then there was another one that said I don't have any idea what I'm doing or any of the skills I needed. During that time, I watched a lot of Project Runway, and I'm not joking--that show democratized fashion for me. It lifted a lot of the obscurity that made it seem glamorous and mysterious and inaccessible to me."
After a lengthy amount of time spent searching, Heyl found an internship opportunity in India. "Again, I was doing content over there, but I found someone who let me go play with the scraps and experiment with design and I just had the most amazing time doing that. And I went to fashion week in Delhi, connected with a friend there, and got to meet more designers and just had the most amazing time doing that. Every day I would go to the studio and watch them play with patterns and manipulate darks and that taught me so much."
I marvel at her ability to whimsically find opportunity in the good and bad and her insatiable appetite for learning. I ask if she recommends this path to others: "There's definitely no guidebook, and part of me wishes that I had a background in the industry, but I've also learned a lot just through experience. My designs have improved, but mostly, I've learned more about business just by doing it. Lots of entrepreneurs told me, 'You're never going to be 'ready,' but you have the passion, so eventually you throw yourself in there and do it!'"
This is one of our favorite themes at CAUSEBOX, the idea that people find a way to achieve anything they set their minds to through passion and hard work.
Marissa takes it a step further, "The law of attraction--envisioning what you want, putting it into action, putting your energy and interactions towards that--and it really set me on the path that I'm on now.
I remember during an internship being introduced as a fashion designer and freaking out thinking that I wasn't actually one, but my mentor told me, 'Yes you are!' and it kind of sank in that once you do something enough, it's part of who you are."
Learn more about Symbology: